A True Public Servant
David Craig is the model elected officials should aspire to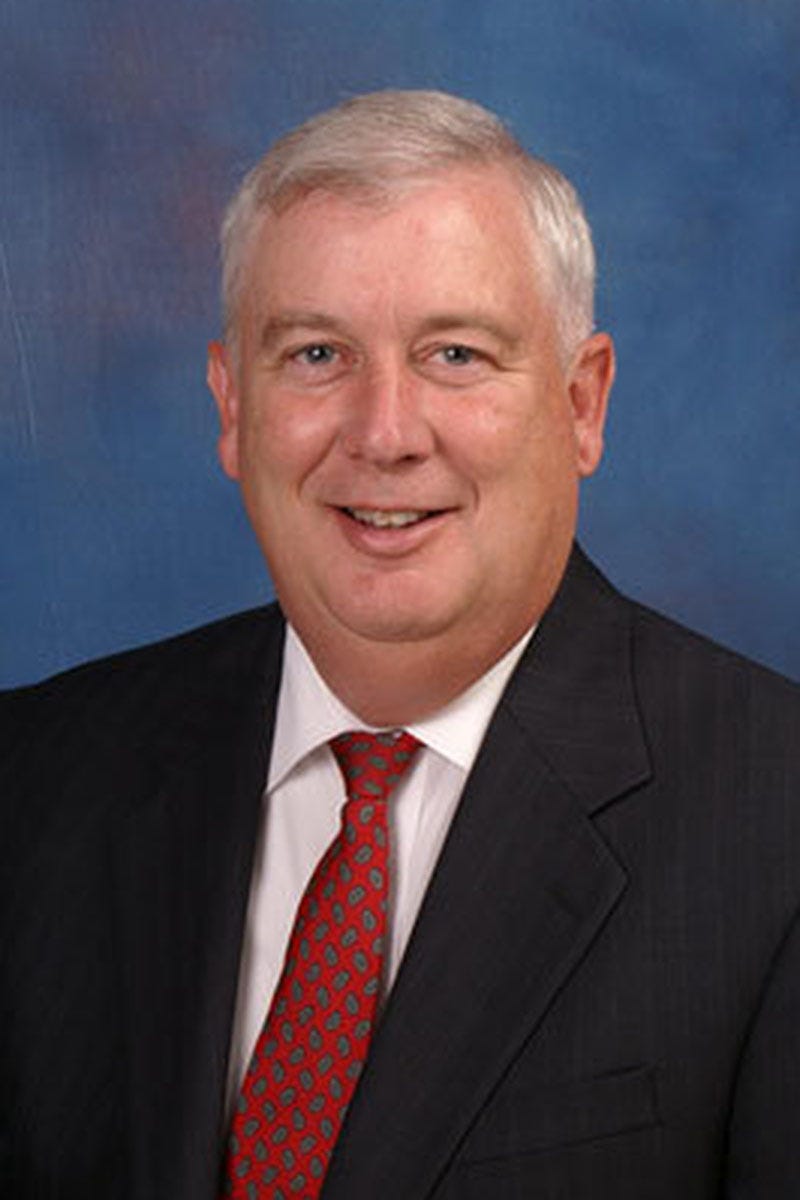 As you undoubtedly have seen, former Harford County Executive David Craig announced earlier this week that he has been diagnosed with dementia. In an op-ed for The Sun on Monday, Craig announced his diagnosis to the public.
I come not to write his obituary, there will be other days for that. But I come to write about his service to the state. After being a public school teacher and administrator, David Craig served:
Six years on the Havre de Grace City Council

Four years as Mayor of Havre de Grace;

Four years as a Delegate;

For years as a State Senator;

Another four years as Mayor of Havre de Grace;

Nine years as Harford County Executive

One years as State Secretary of Planning.
Some may deride Craig as a "career politican", but he is not somebody who camped out in one seat, or kept running for office every year for fifty years. He served at every level of government, and served his constituents well.
He was also a solid conservative at a time when Maryland didn't have a lot of those left in elected office. While he was never going to be conservative enough for "truuuuee conservatives", he focused on good government, balanced budgets, and low taxes, while still being solidly pro-life. As my friend and former Red Maryland colleague Greg Kline wrote:
The good news for Mr. Craig, though, is….he has a solid conservative record.  He has balanced budgets, cut taxes, won elections against the odds, supported the second amendment and has firmly established pro-life and pro-traditional marriage credentials.  Despite some attacks on his record, Mr. Craig stated that he has opposed Plan Maryland and the Rain Tax as county executive and as a board member of the Maryland Association of Counties, often being the sole voice of opposition. He is no political moderate if one looks at his record nor does he expect to take moderate positions on issues to broaden his support.  
His perceived moderation is truly one of tone only, not philosophy.
He was also ahead of the curve. He knew the influence that new media could have on state and local politics, reaching out to host an event with such writers (myself included) all the way back in 2011.
Craig ran for Governor in 2014, and was an immediate front-runner. He would have been the GOP nominee in just about any year except 2014, where he ran into Larry Hogan and the Change Maryland juggernaut (whom I supported). It's a shame because I, like many other people, would have been perfectly happy with David Craig being governor as well. He would have been a fantastic governor and (arguably) would have governed somewhat more conservatively that Governor Hogan has. The electoral circumstances were
It's cruel that a disease like dementia will afflict Craig. There are few people who have the historical knowledge of state politics, the Maryland Republican Party, state government, or baseball like he does. His breadth of knowledge about public service and any number of topics at any issue of government exceeds that of almost anybody in the state at any level and of any party.
The biggest takeaway here is public service. David Craig is the embodiment of what public service should look like. His career was not about the bright lights, the flash statements, and the look-at-me antics that so many politicians seem enamored with right now. It was about doing the right thing, at the right time, for the right reasons, and never straying far from your core principles. Maryland would be well served if we had hundreds of David Craigs in local, state, and federal office.
May the Lord bless him and his family.