Discover more from The Duckpin
A media venture from veteran Maryland writer and podcaster Brian Griffiths. Politics, Culture, Entertainment, Sports, and More.
Over 24,000 subscribers
Maryland's Teachers Union COVID-19 Demands Will Increase Educational Inequality
When presented with the opportunity to avoid COVID-19 induced educational inequality, Maryland's teachers' union chose to fight to keep their members missing in action.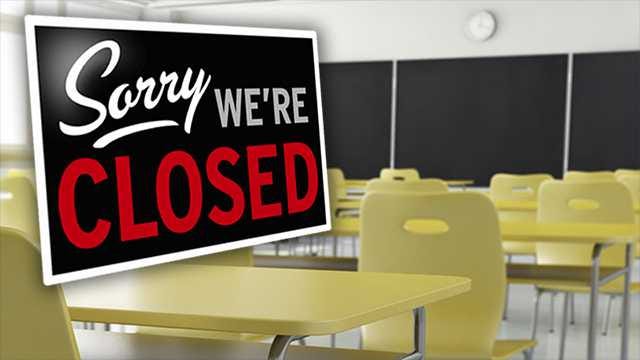 Maryland's teachers' unions presented their demands earlier in July for using distance learning exclusively during at least the first half of the 2020-21 school year.[i] Within a matter of days afterward, districts, such as Montgomery County's school system, responded and reversed their tentative reopening plans. They opted instead for an all virtual, online fall semester.
This decision ignored expert advice, including the oft-cited reliance on "science," touted as guiding COVID-19 pandemic policy responses.
Consider the advice of the Center for Disease Control "CDC:"[ii]
"No studies are conclusive, but the available evidence provides reason to believe that in-person schooling is in the best interest of students, particularly in the context of appropriate mitigation measures similar to those implemented at essential workplaces."
The CDC goes on to note:  
The harms attributed to closed schools on the social, emotional, and behavioral health, economic well-being, and academic achievement of children, in both the short- and long-term, are well-known and significant.  Further, the lack of in-person educational options disproportionately harms low-income and minority children and those living with disabilities.  These students are far less likely to have access to private instruction and care and far more likely to rely on key school-supported resources like food programs, special education services, counseling, and after-school programs to meet basic developmental needs."
Consider the American Academy of Pediatrics' comments as well:[iii]
"The importance of in-person learning is well-documented, and there is already evidence of the negative impacts on children because of school closures in the spring of 2020. Lengthy-time away from school and associated interruption of supportive services often results in social isolation, making it difficult for schools to identify and address important learning deficits as well as child and adolescent physical or sexual abuse, substance use, depression, and suicidal ideation. This, in turn, places children and adolescents at considerable risk of morbidity and, in some cases, mortality. Beyond the educational impact and social impact of school closures, there has been a substantial impact on food security and physical activity for children and families."
After Hurricane Katrina devastated communities along the Gulf Coast, students were displaced, and evacuees relocated.  Data on the educational outcomes of these students tracks the educational cost to students with lost and reduced educational access.[iv]
Experience with cyber charter schools provides an instructive template for the likely outcomes from distance learning. Researchers find that, as compared with classroom instruction, substantial additional resources, such as very active parental involvement becomes critical for success when students are learning from home.[v]
The union argues opening schools could put teachers' health at risk.  However, millions of other workers have selflessly stayed at work. Those continuing on the job include many healthcare and public safety workers, such as nurses and police officers.  Judging from Maryland's 8% unemployment rate, over 90% of the workforce has been able to remain on the job.  These workers, of course, include many with public-facing responsibilities. 
Ever since the Kirwan Commission's formation in 2016, a drumbeat of advocacy by Maryland's teachers' union has advanced the objective of closing the state's achievement gap across geography and economic class.  That remains a very worthy goal. However, when presented with the opportunity to avoid COVID-19 induced educational inequality, Maryland's teachers' union chose to fight to keep their members missing in action.
[i]https://marylandreporter.com/2020/07/14/marylands-teachers-union-and-associations-say-distance-learning-should-be-the-rule-for-the-fall-semester/[ii]https://www.cdc.gov/coronavirus/2019-ncov/community/schools-childcare/reopening-schools.html[iii]https://services.aap.org/en/pages/2019-novel-coronavirus-covid-19-infections/clinical-guidance/covid-19-planning-considerations-return-to-in-person-education-in-schools/[iv]https://www.tandfonline.com/doi/abs/10.1080/02732170701534267[v] Black, E. W. (2009). An evaluation of familial involvements' influence on student achievement in K-12 virtual schooling. University of Florida, Gainesville, FL. Retrieved from http://search.proquest.com/docview/304883948?accountid=4488;  Borup, J., Graham, C. R., & Davies, R. S. (2013). The nature of parental interactions in an online charter school. American Journal of Distance Education, 27, 40—55. doi:10.1080/08923647.2013.754271