Overall record: 38-37-1
Last week: 6-8
Oy. What a bad week that was. Once again I was burned by a last second shift as Michael Thomas was banished for going Earl Thomas on a teammate. That only explains one of the eight failures however, so it's not like that would have made my week. This week was more an issue of not listening to my own advice. On at least a couple picks (Chargers and Panthers) I liked the team I didn't pick more, and I should have listened to myself. I was rewarded with one of those when the Rams decided to be good this week. Still, it wasn't a good week any way you spin it. Like Dennis Rodman, I will look to rebound.
Best Call: The Cardinals came through for me this week, putting down the Jets who I am legitimately running out of ways to insult. As expected they ran, threw and waltzed all over the Jets and the man with the four most confusing games in history, Joe Flacco (how did he win that Super Bowl???).
Worst Call: SO. MANY. CANDIDATES. Let's say the Seahawks, because I was very confident in them. Unfortunately they were thrown off by Pacific time or something and they forgot to start the game until half time. Once made aware of the error, Pete and Russ took care of business accordingly, but it was too late to SOS (save our spread).
Bad Beat: None really. This week my picks were so bad, I didn't even lose one by accident.
Just like an Arizona (I mean Phoenix), it is time to rise up and overcome. This week we will see a host of schedule changes due to Covid. Hopefully things won't get too crazy. In lieu of my usual bad advice, let's let guest picker DR. SEUSS (what a get!) do the work. And some memes or Gifs or whatever, what the hell.
Houston Texans vs. Tennessee Titans -3.5
The Titans beat the Bills so bad

It must make Josh Allen so sad.

To beat the Titans, Texans must

In DeShaun Watson place their trust.

Texans are rejuvenated.

It really ain't complicated.

They got rid of Bill O'Brien;

Now they started sorta tryin'
Texans -3.5
Washington FT vs. NY Giants -2.5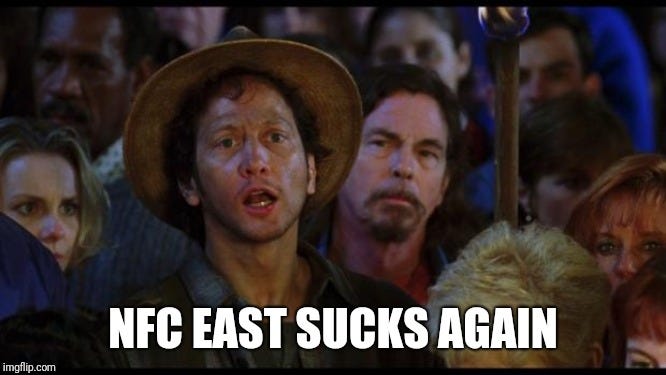 Both of these teams are really bad.

It makes me feel so very sad.

Because I live in New York State,

I'm stuck watching this awful slate.

One of these teams will have to win

Which feels awfully like a sin.

Why can't this game be canceled please?

I'm asking while down on my knees…
WFT +2.5
Atlanta Falcons vs. Minnesota Vikings -4
Neither of these two teams you see

could stop another or even be

close to winning so you can see

What a dilemma this would be

I'd like to not pick either one

but as you know this must be done

If you must force me to pick one

I'll take the points and then be done
Falcons +4
Chicago Bears vs. Carolina Panthers -1
If you know what you think you know

Then you must know about this so…

Bears offense can't go to and fro,

Panthers know how to slow their O.

If you know how to slow an O.

The best O to ever make slow.

would be the one the Bears will show.

The O that's run by Foles you know.
Panthers -1
Detroit Lions vs. Jacksonville Jaguars +3.5
Imagine you had a whole week

To prepare extra for an easy opponent.

The win that you probably seek,

Would make me an easy proponent

Of a coach who isn't very meek

And not worthy of atonement.

Jacksonville's a defensive leak

And they might put up a donut
Lions -3.5
Cleveland Browns vs. Pittsburgh Steelers -4
The Browns are really, really hot.

The Steelers are too hot to trot.

The Browns have often been a sot,

Who always has the same sorta lot.

This game will probably be fraught

With little brother syndrome taught

By Browns always in the last spot.

Just need to find one more bon mot.
Steelers -4
Cincinatti Bengals vs. Indianapolis Colts -7.5
Whoa the Bengals looked so awful

It's making me want to waffle

From saying their offense is good

So I think I probably should

Avoid taking them for a bit

But I still feel kinda' weirdly split

Because Rivers can't throw for shit

This game line makes me wanna to quit.
Colts -7.5
Baltimore Ravens vs. Philadelphia Eagles -8
Lamar seems to be feeling pain.

The offense can't, with passing, gain,

What used to be in their domain.

Although this would hardly explain

Why this week's spread is very plain.

The Eagles are very mundane.

Did the oddsmaker take cocaine?

Look I'm not going to complain.
Ravens-8
Denver Broncos vs. New England Patiots -9.5
Who's going to play in this game?

It might be new, might be the same

Depends on who probably came

Down with illness or came up lame

I'm guessing Cam's here to reclaim

What was accorded as acclaim

To go out and rebuild his fame

He has to play in this weeks game.
Patriots -9.5
New York Jets vs. Miami Dolphins -9.5
So you think you want the Jets sir

That's not something I would prefer

This is what would have to occur

For me to agree and concur

The Dolphins plane would have to crash

In the ocean with giant splash

Or the team be paid off with cash

To blow off the entire clash
Dolphins -9.5
Green Bay Packers vs. Tampa Bay Buccaneers +1
Aaron seeking retribution

Tom wants even more attention

So here's my perfect solution

If you'd go ahead and mention

To Aaron that Tom had just said

That he's quarterback: The Greatest!

Then Aaron would of course be lead

To crush him upon our suggest
Geez Aaron, it's not that bad. OK, maybe.
Packers -1
Los Angeles Rams vs. San Francisco 49ers +3
The Rams are weird and confusing

Do you know when they'll be losing?

The Niners are very simple;

Injuries cause them to gimple.

Which is the worst for them to be,

Be injured or a mystery?

See if I see which it should be

After we get back from a pee.
Rams -3
Arizona Cardinals vs. Dallas Cowboys +1
The Cowboys have just lost their Dak

Now they will not get back on track,

And this weeks lines came from a hack.

So the Cards are an easy back.

But, you say, it is a mistake,

A mistake that you often make

When it's the Cards you want to take.

This is just lust I need to slake.
Cardinals -1
Kansas City Chiefs vs. Buffalo Bills -4.5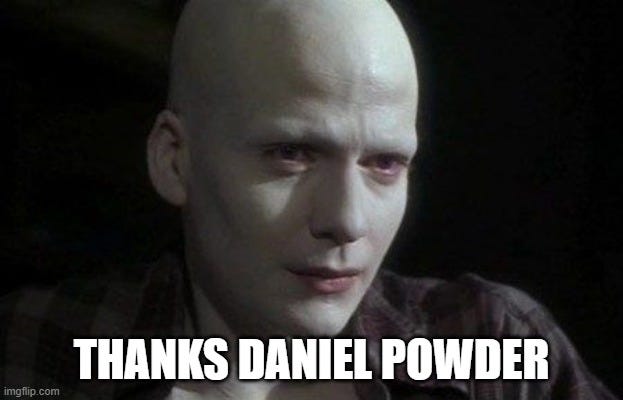 Cause you had a bad day

You're taking one down

Mahomes sings a sad song and he hopes to rebound

You say you don't know

If the Bills D is good (don't lie)

You work at a smile, on the Josh Allen ride.

You had a bad day

The extensive film study don't lie

But Mahomes kicks ass, so you really don't mind
Chiefs -4.5