Off-Session Bill Hearings Violate Legislative Rules
You Can't Really Do That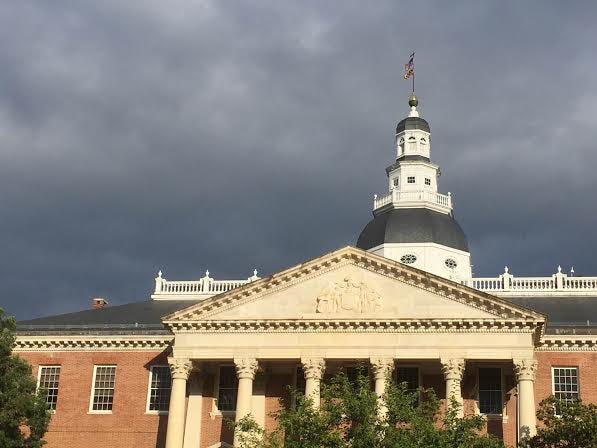 A report from Maryland Matters indicates that the Senate Judicial Proceedings hearing is planning on holding bill hearings next week on police reform bills:
The Senate Judicial Proceedings Committee will hear testimony on bills surrounding police accountability and reform next week, committee Chairman William C. Smith Jr. (D-Montgomery) announced Tuesday evening….
….Legislative committees routinely hold hearings throughout the interim, when the General Assembly isn't in session. But bill hearings during the interim on specific pieces of legislation, which will presumably come up for consideration by a full legislative chamber during an upcoming legislative session, are unusual.
As the General Assembly's presiding officers ponder ways to make the upcoming session safer and more efficient with the COVID-19 outbreak showing few signs of abating — it's possible that other bill hearings will be scheduled before the official start of the session.
As Hannah Gaskill's piece points out issue-based hearings are regularly held between sessions of the General Assembly.
But having hearings on specific bills outside of the General Assembly session? That violates the rules of the General Assembly.
Senate Rule 33 and House Rule 33 require that after a bill is introduced into either chamber the bill is required to be referred to Committee:
After introduction, a bill is assigned to a standing committee for review. The committee system of the General Assembly is a vital part of the legislative process. Rules of each house require that every bill or joint resolution, with one exception, be referred to a standing committee after first reading (Senate Rule 33; House Rule 33). Standing committees are defined as those committees set forth in the Rules of the Senate or the Rules of the House of Delegates (Code State Government Article, sec. 2-101(f)). Their primary function is to consider all bills, or draft laws, referred to them by the Senate President or House Speaker. To review proposed legislation, the Senate has four standing committees, and the House has six such committees (Senate Rule 18; House Rule 18).
To be clear you can have hearings in between sessions but you just can't specifically have a bill hearing in between sessions, because you legally speaking there are no bills for the committee to consider? You can't have a hearing on a bill if the bill has not been introduced in either chamber of the General Assembly, and you can't have a bill introduced when the General Assembly is not in session.
I know this sounds like weird, unimportant minutiae. But these rules do exist and the General Assembly can't violate them willy-nilly.
Even if there are "bill hearings" next week, the General Assembly would have to take one of two actions according to its own rules in order to move the bills along one the bills are introduced on First Reader:
Hold a public hearing on the bill during the General Assembly session; or,

Suspend the rules to consider the bill without referring it to a Committee.
So legally speaking, you can't call what the Democrats want to do next week bill hearings because there is no bill to hold a hearing on.
If Senator Smith wants to hold hearings on police reform next week, more power to him. But let's call it what it is and no call it something it isn't. And by the rules of the Senate and the rules of the House, it's not a bill hearing.