Discover more from The Duckpin
A media venture from veteran Maryland writer and podcaster Brian Griffiths. Politics, Culture, Entertainment, Sports, and More.
Over 32,000 subscribers
The Runback: Klacik's Millions
Kim Klacik is making fools out of her financial supporters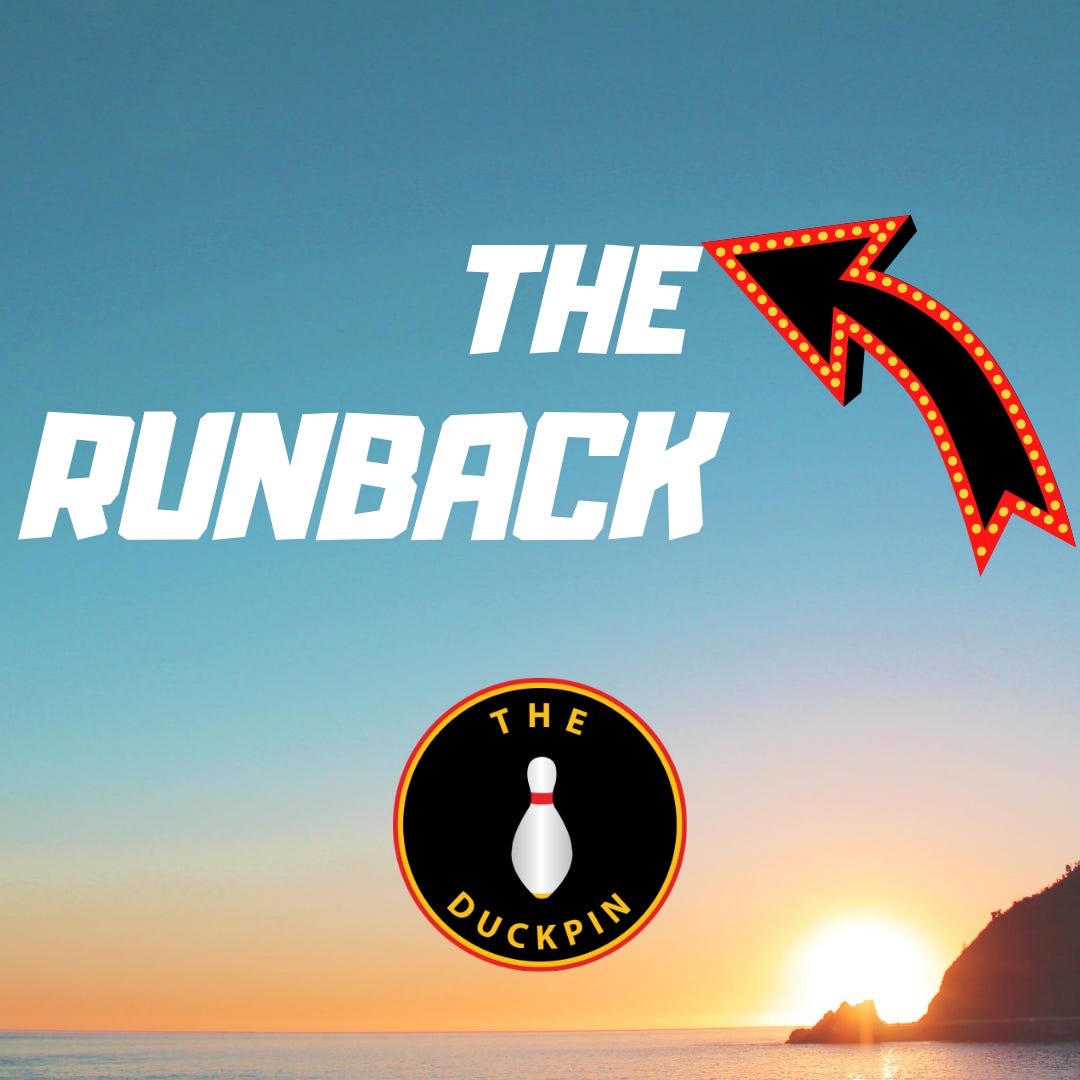 Welcome to another week of The Runback. Have you been enjoying The Duckpin? Do you have comments or suggestions? Do you want to write for us? Let me know at theduckpin@gmail.com. And please be sure to follow us on Facebook, Twitter,  Instagram, and YouTube.  Thanks in advance.
Episode #7 is Here
Click here to watch this week's show, with guest Rob Cornelius, color commentator for Ohio Bobcats football and men's basketball. Subscribe to the video version on YouTube, or subscribe to the Audio version at Apple Podcast, Stitcher, Anchor, Google Podcast, Spotify, Pocket Casts, Overcast, Radio Public, or Breaker. Subscribe now so you don't miss an episode!
News and Politics
Culture
Shameless Plugs
The Monday Thought
Maryland 7th Congressional District congressional candidate Kim Klacik is the darling of Trump world. She has been a champion of President Donald Trump, was given a prime speaking slot at the Republican National Convention, and has raised over $6 million for her long-shot bit to win the election.
So what is she doing with all of her notoriety and fame? This.
That was from Saturday night, October 17th. This was taken 18 days before the General Election for which she has raised over $6 million. And she was in……Arizona. Less than three weeks out and Klacik is 2,000 miles away from her Congressional district.
There a lot of people from Maryland's 7th Congressional district to meet in Arizona?
Trump supporters donated $6 million to her campaign, and yet Kim Klacik won't even give those donors the courtesy of pretending that she's trying to win.
This isn't the first time that Klacik has abandoned her campaign to go out of state to do something else. She went to Newport News to attend one of President Trump's rallies on September 25th. The day before that she was in Atlanta for another non-campaign speaking engagement.
This, in case you were wondering, is a violation of former Delegate Don Murphy's 2nd rule of campaigns: If you want help on the campaign trail and want voters to take your candidacy seriously, do not post pictures of yourself at the ballgame, beach or participating in any other leisurely pursuit. No volunteer is going to work harder than their candidate.
I was informed by a source that Klacik had flown to her event in Arizona yesterday on a private jet. I looked at Klacik's most recent campaign finance report filed with the Federal Election Commission and sure enough, there was a $10,990 expenditure to private charter jet company Jet The World on September 28th. I'm unsure if that was the campaign paying for Klacik's flight on Saturday or it was in relation to one of Klacik's other trips.
So while dozens of volunteers are making phone calls and knocking on doors for her long-shot campaign, Kim Klacik is flying private jets around the country to make speaking gigs. I can't think of a bigger insult to a campaign volunteer than to see that the volunteers are more invested in the campaign than the candidate is.
Can't imagine how many candidates in competitive races could have benefitted from an infusion of cash like the one Klacik got, but instead $6.1 million went to a candidate running in a District Republicans routinely lose by 50% or more.
Kim Klacik's behavior is insulting to voters, insulting to Republicans, insulting to her volunteers, and most of all insulting to her donors. Klacik's donors might of well as do this with their money.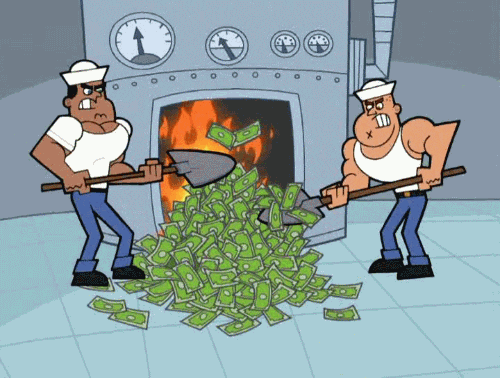 Once again, this entire episode proves something that I have been saying for months. Kim Klacik doesn't actually give a damn about winning the election. Kim Klacik doesn't give a damn about the Baltimore County Republican Central Committee, of which she ostensibly remains a member. She doesn't give a damn about the Maryland Republican Party or even the city of Baltimore. All she cares about is continue to parlay her unearned fame into continued speaking fees and media appearances. Hey, she wouldn't be the first internet celebrity Republican to follow the money. But for Kim Klacik to do it now, mere days before her election, is an insult of the highest order and she is making a fool out of everybody who has ever supported her or gave her money.