Discover more from The Duckpin
A media venture from veteran Maryland writer and podcaster Brian Griffiths. Politics, Culture, Entertainment, Sports, and More.
Over 24,000 subscribers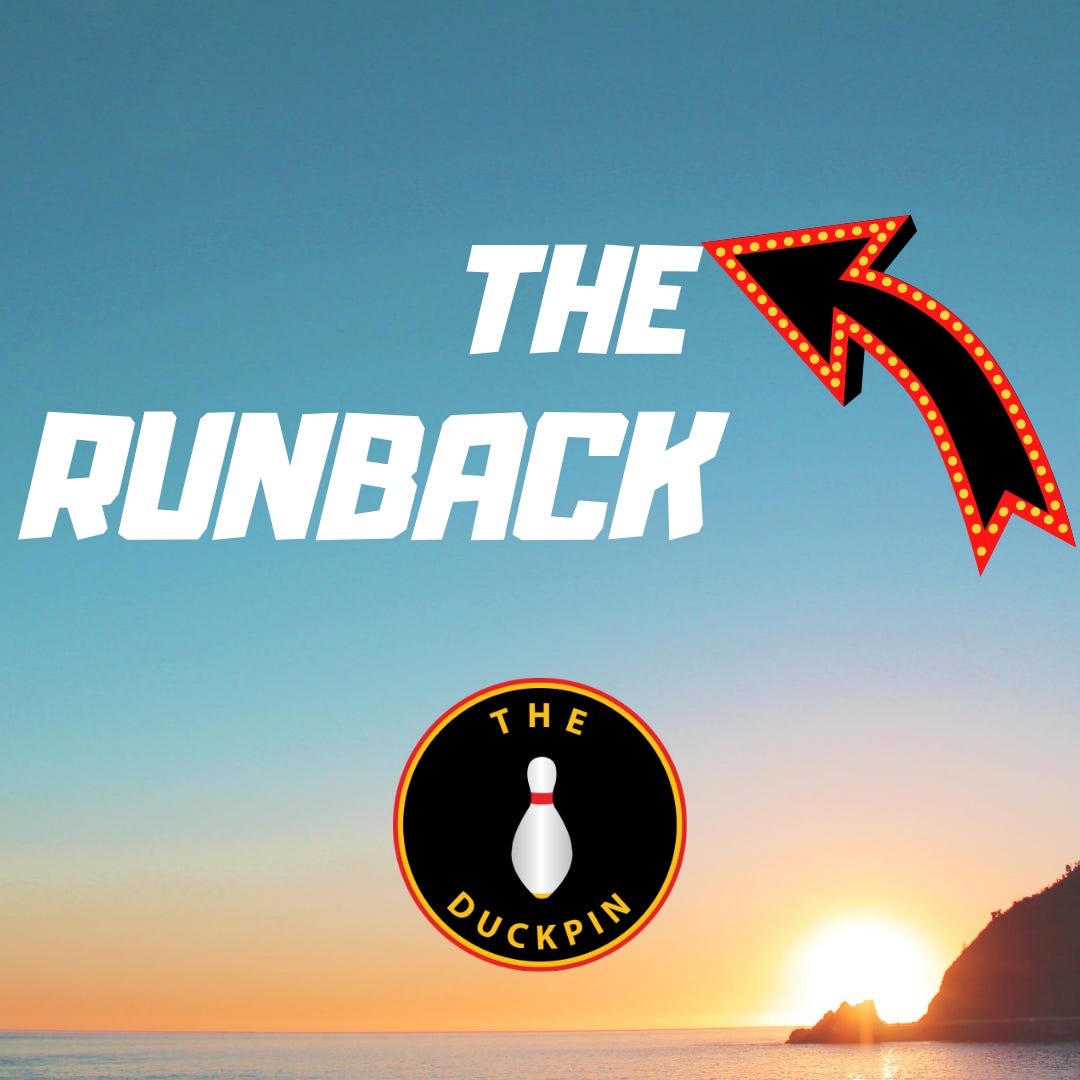 Welcome to another week of The Runback. Have you been enjoying The Duckpin? Do you have comments or suggestions? Do you want to write for us? Let me know at theduckpin@gmail.com. And please be sure to follow us on Facebook, Twitter,  Instagram, and YouTube.  Thanks in advance.
Episode #5 is Here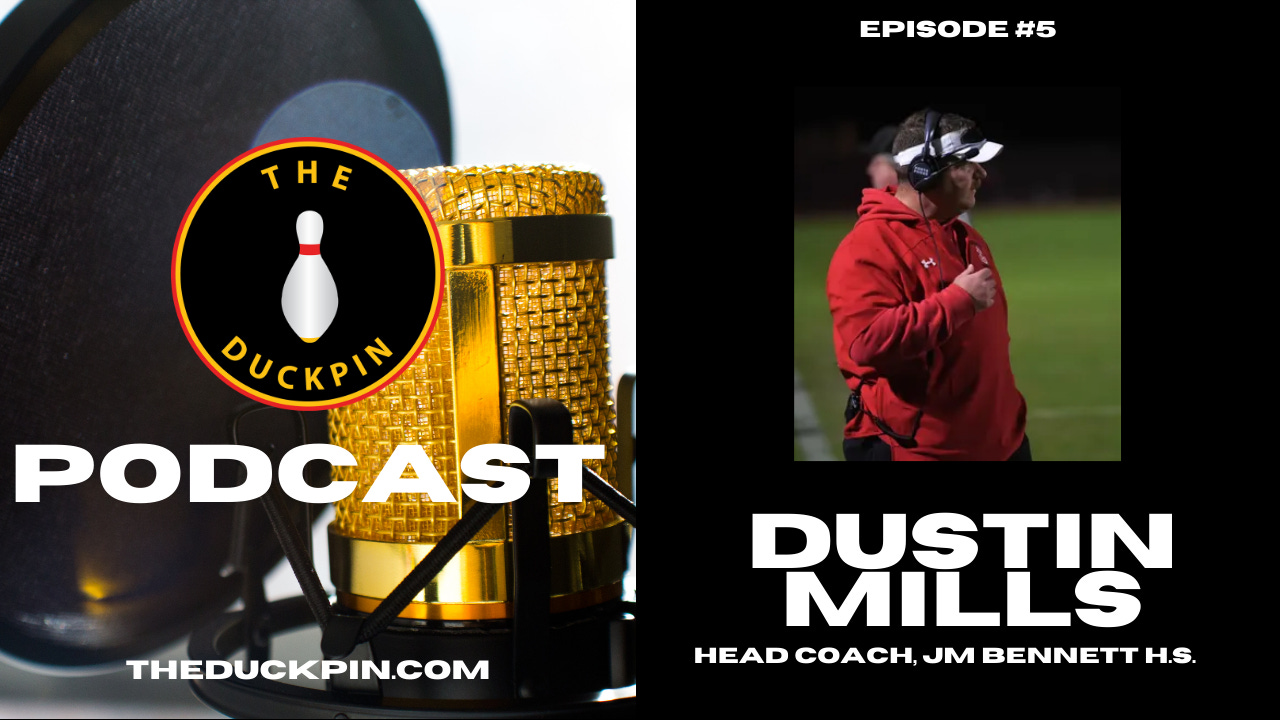 Click here to watch this week's show, with guest, Coach Dustin Mills. Subscribe to the video version on YouTube, or subscribe to the Audio version at Apple Podcast, Stitcher, Anchor, Google Podcast, Spotify, Pocket Casts, Overcast, Radio Public, or Breaker. Subscribe now so you don't miss an episode!
News and Politics
Culture
Shameless Plug
The Monday Thought
First and foremost, I want to say my thoughts and prayers are with the President as he recovers from the Coronavirus.
I was going to write a long piece today weaving in how wild of a week it was last week. We went from reporting of President Trump's taxes to the pathetic debacle that was Tuesday night's debate, right to the President being diagnosed with the Coronavirus right into the latest poll results that show President Trump down by as many as 14 points.
But instead, I'm going to talk about the prayer rally outside of Walter Reed Medical Center and other pro-Trump events being promoted in Maryland.
Yesterday the Maryland Republican Party sent out this email:
As you may know, the President is at Walter Reed Naval Hospital in Bethesda, MD, after testing positive for COVID-19.  As a Trump 2020 Campaign Senior Advisor and your State Party Chairman, we are calling Maryland Republicans to support our President while he rests and recovers, and are coordinating anyone who wants to stand with the President.  We need our best supporters to make a showing; this is our moment, our time to show the country what Maryland Republicans can do! 

Pick up your friends, pick up your family, and head to Walter Reed Hospital now.

David Bossie
2020 Senior Campaign Advisor to the President

Dirk Haire
Chairman
Maryland Republican Party 
The email was sent out under Dirk Haire's email address but it was clear that David Bossie, Trump staffer and Maryland's Republican National Committeeman who called this shot.
So for the last two days, there have been hundreds of Republican activists outside of Walter Reed Medical Center praying, waving flags, honking horns, and generally making a ruckus along Maryland Route 355.
Number of doors this cabal of people have knocked the last two days? Zero.
Number of phone calls to persuadable votes this group of people have made in the last two days? Zero.
That's to say nothing of Democrats and the mainstream media trying pouncing on the point that all of then noise may be distracting
Here's a video from Sunday's version of events at the Medical Center. At the end, we see Pastor Shannon Wright, who in addition to being a pastor is the Republican nominee for Mayor of Baltimore. I'm told that every Republican running for office in Baltimore City this year attended today's prayer vigil.
You will notice that Baltimore City is 38.1 miles from the Walter Reed Medical Center.
I appreciate and respect the idea of praying for the President. He needs our prayers. The best thing about praying is that you can do it from anywhere and don't have to travel to a rally to do it. But the idea of a party apparatus taking the time to encourage people to drop everything to pray instead of making voter contact thirty days before the election is politically suicidal. A longtime political professional like David Bossie knows this but doesn't seem to care.
Sadly, this has been an unusual trend this year. At least here in Maryland, Republican Central Committees and Republican Clubs are all gung ho to promote car parades and boat parades instead of asking people to make phone calls and door-knocking. In fact, they have to know that these events are distractions and time-wasters that take away from the ability of local parties and local clubs to achieve their mission, which is getting Republicans elected.
It seems like here in Maryland the only outfit focused on winning is the Maryland Young Republicans, a mindset which I first installed in the organization during my Chairmanship.
If I see a Republican Central Committee or a Republican Club enthusiastically promoting rallies, boat parades, and car parades, it tells me that they don't take winning elections very seriously and do not deserve my support.
I know that this sounds like I'm being tough on people. And maybe I am. But I'm a lot tougher on official organizations, party leaders, and elected officials than I am on organic Trump supporters. There are many enthusiastic Trump supporters who literally do not know any better and don't know about the importance of voter contacts and about how public displays of support don't help people get elected. Organic displays of support are great. Butt organized party entities and even longtime political professionals like David Bossie promoting stuff like this is ludicrous, helps no candidates, and does not help the Republican Party grow. End of story.
I get it, a lot of people want to do the fun stuff and drive around and be seen and have a good 'ol time. But it's the work in the trenches that elected candidates. Until the workhorses outnumber the showhorses, it's going to be challenging to improve poll numbers for Republican candidates.
I hope that for the last month of the campaign that the Party finds its focus.