This post is rated S for spoilers.
As noted in part 1, the NBA playoffs have arrived and everything is a little wacky. This is especially true out west, where if feels like there are a lot of teams that could emerge from a crowded field. Even the 1 - 8 match up feels open to interpretation. It is with this in mind that I stagger into more movie pairings to help enlighten those of you who might have lost track while trying to survive the global pandemic. Thankfully that's over.
1 Seed: Los Angeles Lakers
Movie: Star Wars Episode V: The Empire Strikes Back
Lebron James is the best and most dangerous basketball player of my adult life. However, he has had his ups and downs. Like that time that plucky rebel group of Mavericks blew up his Death Star with Miami, or the times Golden State cut him down like Obi Wan. He has had some highs, like the time he shocked those same Warriors like he just entered a rebel ship in Rogue One or that time he just overwhelmed the resistance and wiped everyone out those middle two years with the Heat. Last year, a lot of folks thought he was near the end. But he's not. It turns out he has plenty left in the tank as he tries to match up to that Palpatine-esque Jordan legacy. This year he has been the key player on the best team in the league (at least until the bubble started). And I don't want to hear about the new guy replacing him. Kylo Ren Brow can't hold a candle to the real thing. The splits with Lebron off the court this season are terrible regardless of where Anthony Davis is. This is all about Lebron. Don't count him out yet. Sure, Giannis seems like he is coming on, but Lebron is still his father. I am sure if Giannis searches his feelings, he knows it's still true. The question for Lakers fans is whether this movie will trickle too far into that whole Return of the Jedi thing. Those Ewok-like Blazers already loom in the first round.
2 Seed: Los Angeles Clippers
Movie: The Shawshank Redemption
The Clippers have toiled away for decades now, mostly under the hand of a surly, racist, slumlord Owner/Warden. However, they have recently come under new management. For the first time, there is real hope they have finally crawled through their 500 yards of shit and can come out clean on the other side. Regardless of how this playoff turns out, they have a great roster, a great coach, their own arena in the works and, finally, the freedom to get out of the looming shadow of the Lakers/Shawshank prison. Since we are here though, could this be the season they find their own personal Zhihuatanejo? Kwahi Leonard showed last year he can carry an organization all the way to the top. Paul George is the best running mate he has had, and the rest of the roster is littered with excellent role players. Doc Rivers is a top notch coach who knows how to motivate. This probably all comes down to Kwahi, who, despite being a robot, proved last year he is a man who knows how to get things.
3 Seed: Denver Nuggets
Movie: Independence Day
The Denver Nuggets are a very threatening group full of talented satellites, all orbiting around the hive mind of Nikola Jokic. Jokic is the best passing big the NBA has ever seen and his vision and technique are the key to this team. Talented players like Jamal Murray, Gary Harris, Jerami Grant, Paul Millsap, Will Barton, and Michael Porter Jr are all threatening and teams will be tempted to try to shut them down individually when they get hot (like Jamal Murray did in game one against the Jazz). You cannot be distracted by the Harvester workers however. You must key your focus in on the Queen. Teams like the Lakers and the Clippers are small and will have their hands full trying to disarm her majesty. Taking away the vision and forcing Jokic to fight a team head on with his scoring is the path to victory, but I still think it will be difficult to upload an American Virus into Serbian technology. Certainly Will Smith AKA Kawhi Leonard will have his hands full if they meet in round two.
4 seed: Houston Rockets
Movie: Inception
A group of people, starting at the top with outside the box thinker Daryl Morey, to outside the box coach Mike D'Antoni, and ending with outside the box baller James Harden are trying to incept our minds with a new concept for basketball. What if you didn't need tall players? The Rockets sent all their bigs packing and have fully embraced small ball to a level that is nearly unprecedented. Their tallest rotation player is either Luc Mbah A Moute or Robert Covington. Both are defensive stalwarts, but neither is used to matching up with the big boys. This new way of basketball relies on the reverse problem. Can 7 footers guard quick versatile swingmen who can hit threes? If they can, who guards the rim? James Harden will do his best to play Cobb in this scenario where the ball will rarely leave his hands. Unfortunately the injury to his sidekick Russell Westbrook will likely leave him stuck deep in the subconscious of the West playoffs, doomed to never reach the reality of the finals again, and see his dream child, the Larry O'Brien trophy. He will have to keep waiting for that train.
5 Seed: Oklahoma City Thunder
Movie: Remember the Titans
Remember the Titans is a mostly fictional movie based on a true story tale of a football team integrating black players into the squad. Initially there is some friction, but soon, they surprise everyone in the movie (not in real life) and turn into a juggernaut. While the integration part is, uh, a little glossed over (it's Disney so…) the movie does show the challenges of working together with new pieces. This Oklahoma City team is very much in a similar situation. They are rebuilding, but also a surprisingly high seed in the playoffs. Their integration comes with trying to integrate the young (Shai Gilgeous-Alexander, Nerlans Noel, Hamidou Diallo, and Dennis Schröeder) with the old (Chris Paul, Danilo Gallinari, Steven Adams and Andre Roberson). They are trying to forge an identity, but it would be easy for them to get off track given that one group is looking forward to a future filled with draft picks and the current group knows this is one of their last shots. Thankfully Chris Paul is basically the Denzel Washington in this scenario and he has kept them on track all season with his leadership and distribution. Will they win the championship? Probably not. An end around doesn't score a 70 yard touchdown with seconds left in real life.
6 Seed: The Utah Jazz
Movie: Rush Hour
Donovan Mitchell and Rudy Gobert are the engine that drives this team. Their partnership yields major dividends, both on offense where Mitchell is a gifted scorer and defense where Gobert is a professional stopper. There is just one little problem. They really don't like each other. Maybe it is because Gobert gave Mitchell Coronavirus or because Mitchell won't give the ball to Gobert, but these two butt heads on the regular. They are going to need each other, however, to take down the Western Conference syndicate. The foreigner/American routine is a classic cop movie staple, and the same problems apply here. Can they accept one another and their differences to find common ground and even happiness? Or will they get in each other's way and ruin the whole deal. The fact that this is a discussion point is probably a bad sign for their chances. But hey, it looked like they had a lot of fun on set in Rush Hour, so maybe behind the scenes things are actually good here too. Wait (checks IMDB)… oh no… this is bad… (Discovers Brett Ratner directed the movie)… nevermind. The Jazz are screwed.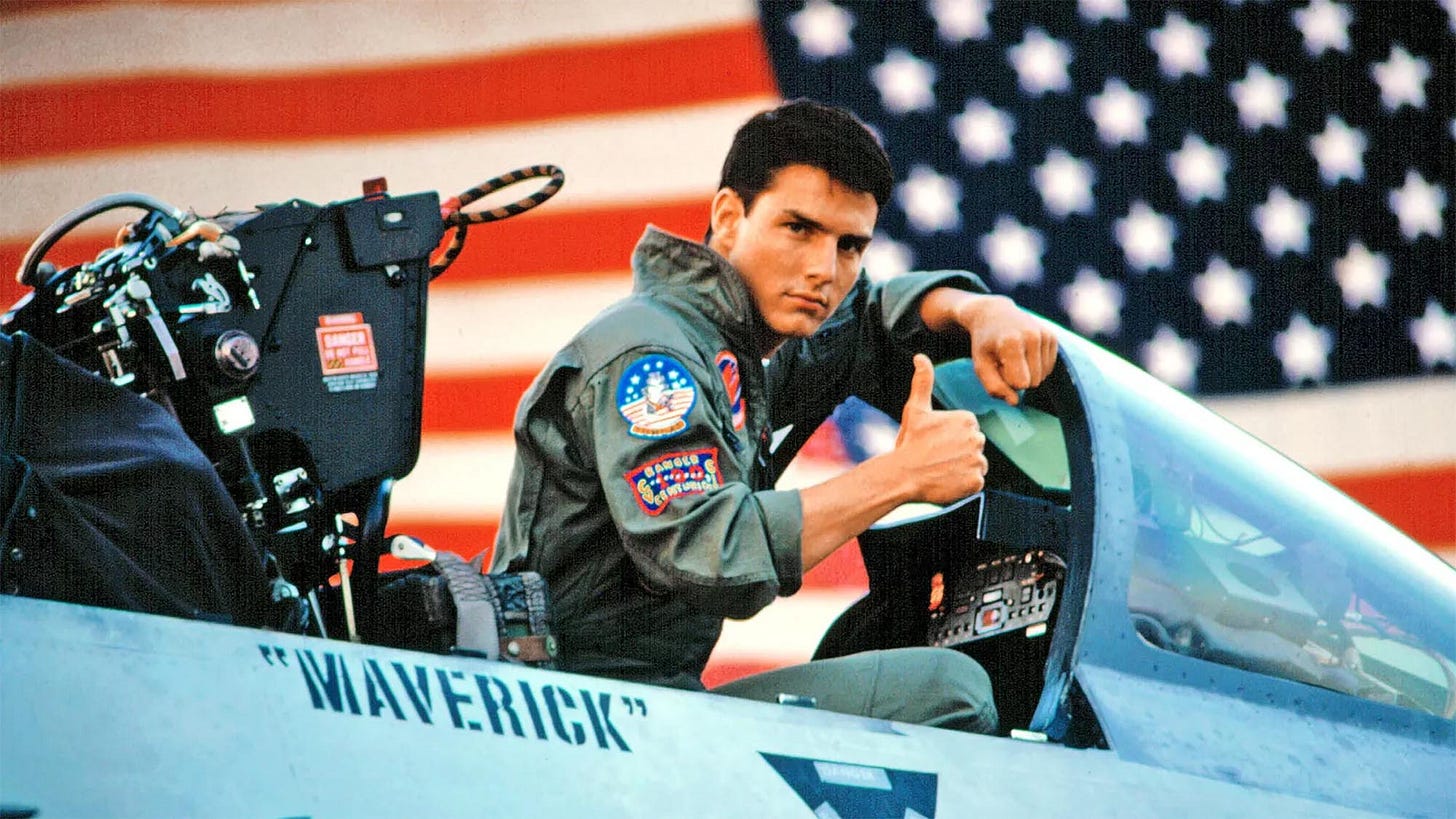 7 seed: Dallas Mavericks
Top Gun (sorry)
The, uh, Mavericks are a high flying group with the best offense in the league, lead by quite possibly the most talented and charismatic player in the league, Luka Doncic. Luka is a basketball dream who can score from anywhere, make the perfect pass, be in the right place every time and laugh and smile when all is said and done. He is a marketers dream. Just like Tom Cruise in Top Gun. Look, Tom Cruise, uh, I mean Maverick, is a really gifted pilot (as I am sure we will be reminded of repeatedly in the sequel) and he is the leader of the pack. The problem is, we have to see what will happen to Luka when the wheels really come off. If they get whipped by the Clippers, what will come next? Will he bounce back quickly or stew. Already in game one he had a rough go of it with 11 turnovers. Can he bounce back. It took Tom a little bit to recover from the death of Goose, and while I doubt any Mavericks will die, they are also probably not good enough yet to take him to the danger zone. Here's hoping he finds his way in the sequel, next year (you can try to guess which I am talking about).
8 seed: The Portland Trail Blazers
Movie: Raiders of the Lost Ark
It's Dame Time. Damian Lillard has taken over basketball in the last week with his dominance, taking over game after game to get the Blazers to the playoffs. Nobody can really imagine being as hot as he has been over the course of this year. He has had 3 60 point games this year, putting him with some pretty tall company (Wilt). Indiana Jones carries a similar reputation. In fact, in all the movies his reputation seems to precede him with regularity. He is great in a battle, and often comes out on top, even if he does end up covered in snakes. There is one problem with all of this. No matter how great Damian Lillard and Indiana Jones are, it never really makes a difference. The Blazers always bow out before the big prize, and Indiana Jones has no actual effect on the movie he is in. Don't believe me? If he isn't in the movie, the Nazis find the Ark of the Covenant, they take the Ark back to Germany, they open the Ark, and they all die. Which is exactly what happens in the movie. You can say he saved Marion, but, she still manages to vanish from the sequel. So, while I love Damian's incredible feats of inhuman scoring, I still can't escape the fact that this movie is going to end with someone else holding the Larry O'Brien trophy while it shoots painful fire into Dame's soul. Here's hoping I am wrong.